Thai cooking is both extraordinarily simple, and mind-bogglingly complex. The simplicity came in the ease and speed of cooking this delicious food; the complexity in the intricate blends of the sauces, herbs and spices required to create the gloriously subtle and spicy flavours.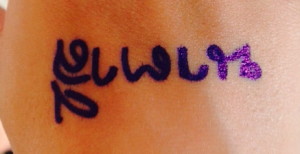 We learned to cook in the outdoor kitchen of Mai's home, along with a couple of Swedish girls. After visiting the sensory overload of the local market, where
we learned that you can never touch, but usually taste, our names were written in Thai on our arms, and we went to work!   Can you believe that in 2 hours, each of us made 6 dishes each?! (we did have quite a lot of help). We made base sauces, then knocked out Pad Thai, Spring rolls, Tom Yam soup, Green
curry, vermicelli salad, Chicken with cashew nuts, papaya salad, bananas in coconut soup, and mango with sticky rice. It was so gloriously delicious, such a complete quantity overkill, that we lay around on the cushions around the low table after we ate, barely able to move, and resolving to do some Muay Thai the next day.
On our return to England, clutching our take-away recipe books in hand, we resolved to cook Thai style, in the little bamboo baskets that we brought back from the rice farm. All that fish sauce, tamarind and soy sauce is still, slightly forlornly, staring at me from the cupboard, but we will get back to it, we will…..